How to Approach a Child with Special Needs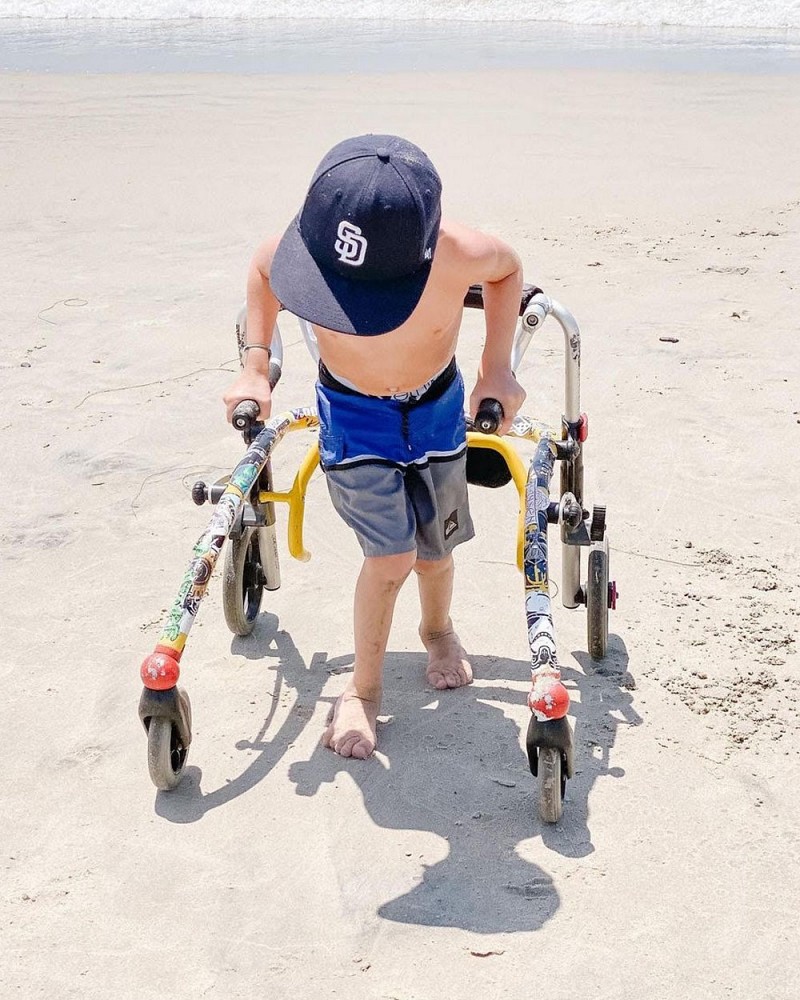 As a mom of a special needs kid, there are a few things I wanted to share with you... I've had the honor to learn, listen, and observe from my son Rhys how other kids can treat him best, which I'm proud to say has been overall a very positive experience. But I think there's a few things we can all learn from and teach our kids to do as well...
Number one and most importantly, these kids just want to be treated the same as everyone else. Yes he may walk differently, and it's ok to notice that and ask questions about why... But feeling bad for him and emphasizing that that "difference" is negative or sad isn't helpful, and in turn makes him feel like something is "wrong," rather than the way he sees it.
Number two, have respect for their devices. Something I honestly never would have thought much of, or talked to my kids about until having Rhys... For him, his "Coco" aka walker, is like his legs... Yeah it sure looks fun with the wheels and all the cool stickers and such, but the bottom line is, it's like a part of him, not a toy...
Number three and I could go on but wanted to keep this short and just mention a few things. Take notice of what kids like Rhys CAN do, and try to include them in that special way. At the end of the day all kids really want is to be included. Even if it's a referee on the sidelines, a hiker, or a coach, they just want to be part of the team or activity. I'm proud to say this is something his peers, friends, and family have done so well with and played a huge part in.
We are truly blessed with our special Rhys. He is one heck of a kid, and like I've said before, he may not be able to climb mountains but I have no doubt he will move them....
XO, April